A brow lift, or forehead lift, is a surgical procedure to restore and lift the eyebrows to a youthful position. This procedure can also address the deep lines present in the forehead and it can relax the muscles between the eyebrows, decreasing the depth of vertical brow creases.
---
A fresh, youthful, approachable look with a

Brow lift.

Blepharoplasty is a valuable procedure to consider when undergoing a brow lift because of the effect on the eyelids of the brow laxity. Typically, patients with a low position of the eyebrows will see loose skin of the upper eyelid in particular. This excess is magnified by the downward pressure applied to the skin by the eyebrow and elevating the eyebrow will help tighten this skin in a manner similar to raising the window shade. The skin that is left behind after properly re-positioning the eyebrow is removed during the blepharoplasty.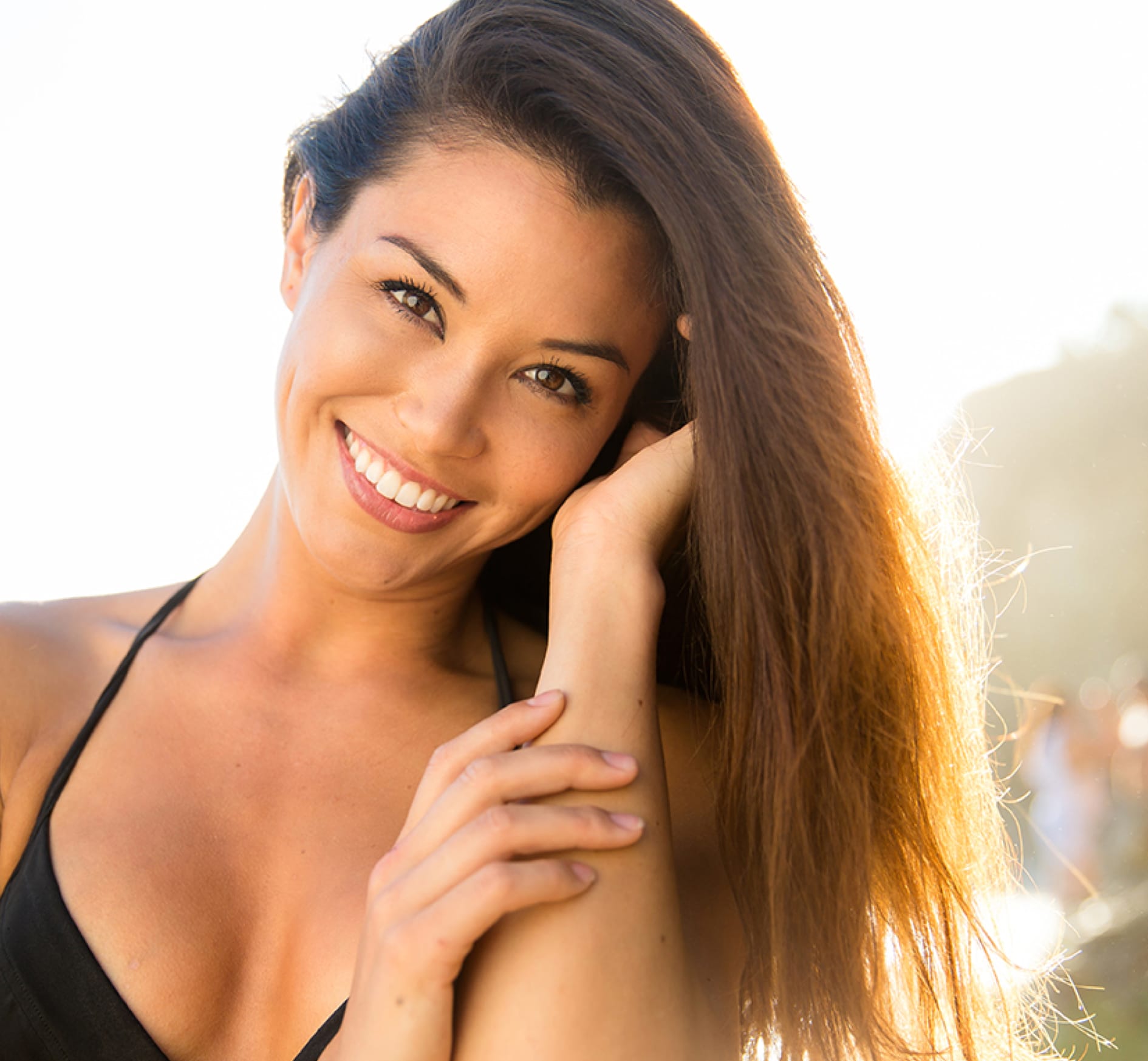 What are the surgical techniques used
in a brow lift?
Several approaches to elevating the eyebrow are possible, and Dr. Brzowski is experienced in each of them.
The results are based on the skills of your plastic surgeon, above all.
You want a great result, so choose your surgeon carefully. Procedures on the face require high-level skills and experience, as you will find with Dr. Brzowski. Problems that may arise include:
A brow lift might not lift your brows as much as you'd like, or it can lift them too much.
It is possible that you may have an unevenness in the position of the eyebrows when comparing sides. The eyebrow position will not remain in the elevated location permanently. Gravity and aging will continue to take their toll on things, and a gradual recurrence of the sagging will occur, hopefully many years later.
It is possible for the procedure to result in some hair loss near the incisions, numbness in the scalp, and a temporary or permanent inability to raise the eyebrow(s). This latter problem could be the result of stretching or bruising of the nerves that go to the eyebrow muscles. If these nerves are more severely injured, then a permanent problem would occur.
Learn more about brow lift surgery
If you feel that a brow lift might be right for you, schedule a private consultation with Dr. Brzowski to discuss your desires.
Copyright &copy 2020 Brzowski Plastic Surgery. All rights reserved.
Alternate Phone: (801) 479-5722
Practice Policy Update Regarding COVID-19
Dear Patients,
Please be aware that as of March 20th, we will be closed for routine and non-essential appointments, until further notice. You may continue to reach us by phone and email during normal business hours. Please contact us to schedule a virtual appointment!