Dr. Brzowski offers a range of aesthetic treatments just for men. His male patients trust him to take a conservative approach to injectables or surgery when treating his male patients as he understands the importance of achieving a look that appears entirely natural, no "worked on."
---
Gynecomastia
Gynecomastia refers to the enlargement of the male breast. Hormonal imbalances can be the cause, but it is usually not related to any measurable change in these chemicals. If there are detectable changes, then treatment may be directed to treating these with medications. In the more common situation, overgrowth of the male breast simply occurs around puberty, and the only reliable treatment is surgical.
Gynecomastia
Overview
Depending upon the extent of the breast enlargement and the proportion of fat and breast gland present, the recommended surgical treatment may vary. In cases where there is little loose skin, removal of the excess breast tissue and fat is all that is needed. These approaches may involve liposuction alone, or a combination of excision through a nipple incision with liposuction. If the breast enlargement is much more substantial and associated with notable skin excess, then skin removal might be necessary. These incisions might be in the pattern of a female breast reduction – upside down T or anchor styles – or others.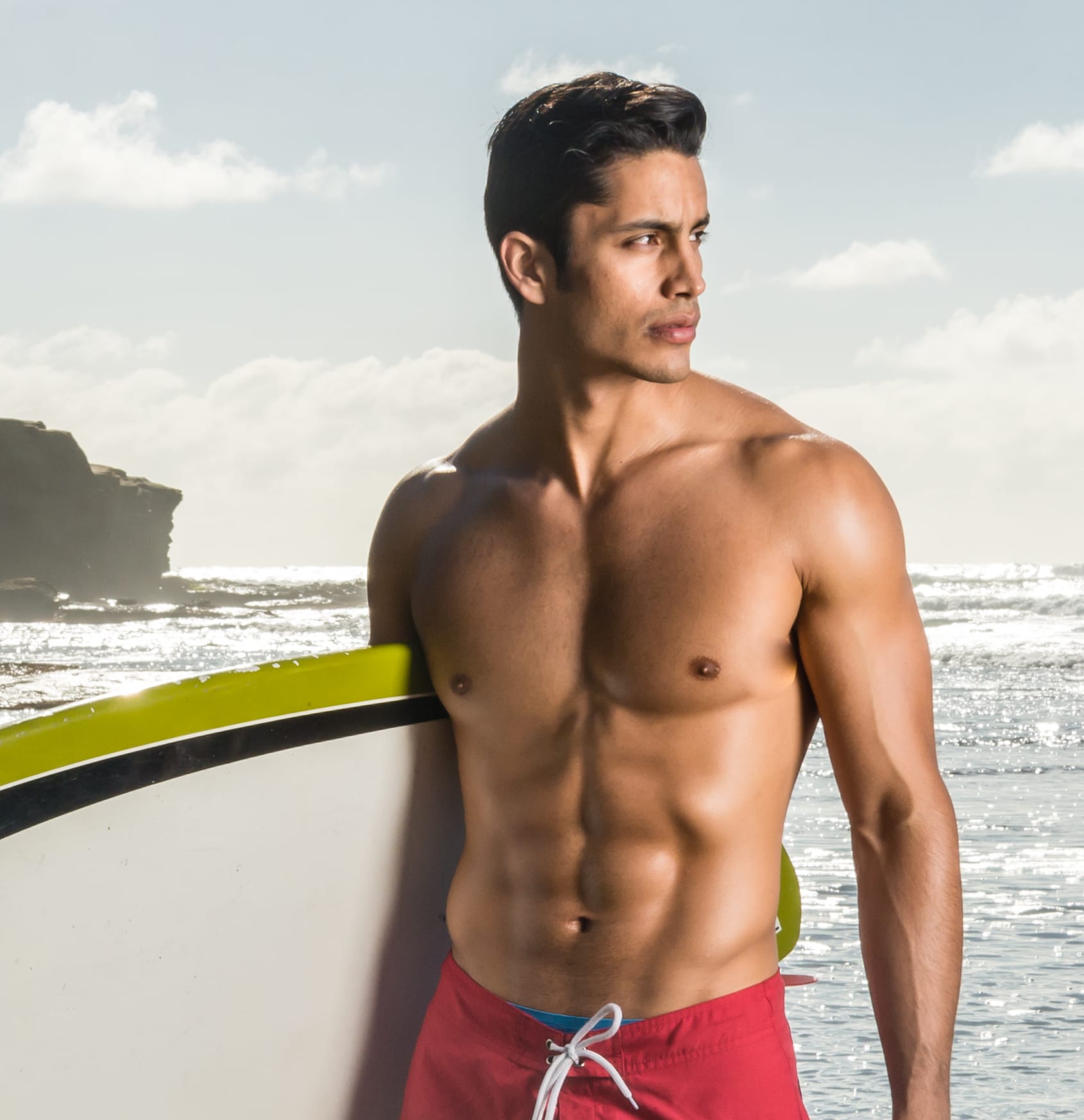 Gynecomastia

Recovery

Most patients recover quite quickly from surgical treatment of gynecomastia. If liposuction alone is performed, many will return to activities in a few days. Activities may be performed to comfort, meaning that any activity that does not result in pronounced pain or discomfort may be performed right away. Patients should be cautious to avoid activities that are associated with more significant pain.

Should skin removal or an incision be needed to directly remove the excess tissue, then recover might be prolonged up to 2 weeks. These patients will generally be able to resume more vigorous activities at that time.

Occasionally a drain may be inserted into the surgical area. This device will be removed in the office once the volume of liquid that drains out is low enough.

Lastly, expect to be placed in a compression garment to minimize swelling and bruising. You will want to wear this religiously night and day for two weeks. For the following two weeks, you will be asked to wear the garment as much as you are willing. From that point forward, the garment may be worn as desired.
Facelift for Men
As we age, a distinctly masculine facial structure will begin to droop, develop excess fat, widen, and look older and less vital. Fat develops under our jaws and in our necks, and jowls begin to form. For many of us, this change is unacceptable – you may look in the mirror and see a stranger. Even if you feel young and vigorous, you could look older, weary, and worn. Enter the male facelift – the solution to facial aging on men.
While facelifts are often performed on women, they are also very effective for men – if your surgeon understands the male facial structure. With a series of conservative and minor procedures, a male facelift can take years off your look make you look more masculine, attractive, and vibrant –the way you feel inside.
Candidates for male facelifts are men who are dissatisfied with the effects of aging on their face, are in good health, and desire to rejuvenate and revitalize their appearance. Dr. Brzowski has years of experience performing male cosmetic surgery, and he knows how to take the years off and achieve a look that appears entirely natural. A successful facelift gives you all the benefits without any indication of cosmetic surgery, which is Dr. Brzowski's specialty.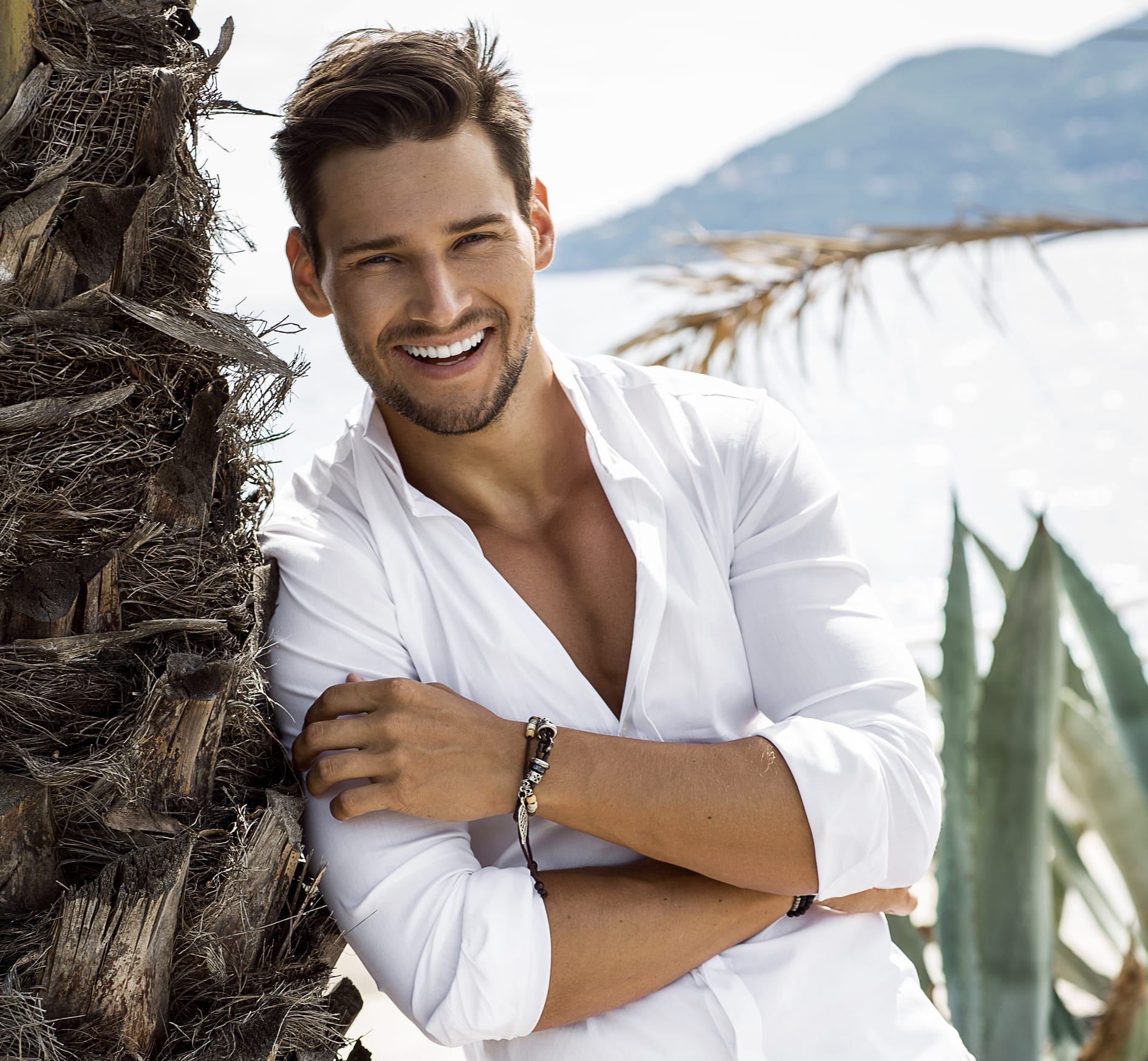 Liposuction
Men today are idealized to be trim and athletic, with broad shoulders and chest, flat abs and narrow hips. Unfortunately, this look is tough to achieve for many men. As we age, pockets of fat develop over the belly, love handles form, and the chest can develop fatty tissue – all of which may not respond to diet and exercise.
Liposuction is an effective way to get rid of those pockets of fat and contour your body, creating a more masculine and fit look that makes you feel confident revealing your torso. Liposuction is very effective for men, as male skin tends to remain more elastic, and with modern liposuction procedures, the excess skin tends to shrink back naturally.
Liposuction for men can:
Remove love handles and create a trimmer waist
Resculpt a fatty abdomen and create more definition
Remove excess fat on the chest or back
Anyone who has significant excess fat but wants a fit, contoured, masculine body is a likely candidate for male liposuction.
Copyright &copy 2023 Brzowski Plastic Surgery. All rights reserved.
Alternate Phone: (801) 479-5722