From Kim Kardashian to Angelina Jolie: The Most Wanted Celebrity Body Parts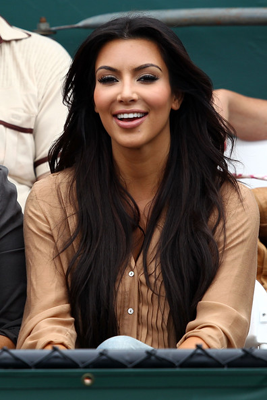 Hollywood beauties certainly set the bar high when it comes to physical perfection. So, which celebrity body parts do women most covet? To find out, RealSelf.com — an online community focused on cosmetic surgery procedures — took a look in its forums to see whose names popped up the most.
Kim Kardashian's butt (which can be replicated with a buttock lift) is the most requested celebrity feature among women seeking cosmetic surgery, according to Alicia Nakamoto, a representative for RealSelf. (There was, of course, a woman who reportedly spent $30,000 to look like Kardashian.)
Other frequently mentioned A-listers include Beyonce (butt), Madonna (anti-aging for face and hands), Angelina Jolie (cheeks, lips), Rihanna (skin lightening), Jennifer Lawrence (nose), Jennifer Lopez (butt), Kate Middleton (nose, smile) and Julia Roberts (lips, smile).
Popularity fluctuates according to events as well. When "Maleficent" hit theaters, more women began asking plastic surgeons about Angelina Jolie's cheekbones. When "Jersey Shore" was popular, Snooki's dental improvements had people wondering how to get their teeth as white as hers. And, "Bachelorette" Krista sparked interest in post-natal "mommy makeovers."
But, Nakamoto says that most people considering plastic surgery don't mention famous people at all. "They just want to fix something very personal and go on with their lives feeling more confident with themselves," she explained.