Safe Navigation
As an introduction to my upcoming posts (that I hope you will find engaging), I want to share a few heartfelt thoughts.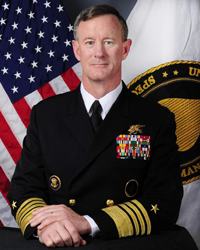 Those of you who keep up with our Facebook, Twitter, and blog writings may recall that I recently posted lessons extracted from a speech by Admiral William McRaven. He is the former Commander, Joint Special Operations Command, and the architect of the raid by Navy Seal Team Six that resulted in the death of Osama Bin Laden. Of the points that he stressed in his commencement address for the graduating class of 2014 at the University of Texas, Austin, a few were especially meaningful to me.
McRaven's recognition of the extraordinary importance of hard work was reflected in his statement, "measure people by the size of their heart (his effort, his work ethic, his determination), not the size of their flippers (status in society, income, appearance)."
This quote illustrates how absolutely critical it is for us all to push to succeed and excel at everything we do. Talent is over rated as they say, and genius is no guarantee of results.
A brilliant example of this truism and triumph of work over innate ability is seen in the thoughts of Jordan Ellenberg. Dr. (PhD) Ellenberg is a professor of Mathematics and author at the University of Wisconsin. At the age of 12, he scored a perfect 800 on the math SAT. He describes how it is easy to be caught up in the glare of ability and genius, ignoring where real achievement comes from. "The cult of genius tends to undervalue hard work and the productive persistence that psychologists nowadays like to call 'grit'".
The second personally relevant lesson from the Admiral that he wanted to communicate to the graduates was that none of us got here alone. "Find someone to help you paddle", he says. We can only accomplish great things when we are aided by others. I'm a plastic surgeon. And, as a plastic surgeon, I realize that I "have a very particular set of skills" (reference to Liam Neeson in Taken). Despite this understanding, I see too many doctors in the cosmetic surgery marketplace who want to promote themselves as being somehow uniquely gifted with abilities uncommon in others and to subsequently advertise their "World's Greatest Surgeon" status as a way to gain more patients.
The reality is that ALL plastic surgeons are the result of tremendous communal effort. Individuals do the work, but achievement is a "communal enterprise" as Ellenberg refers to it. This Mark Twain quote sums that up very well, and affords me the chance at a little foreshadowing, "It takes a thousand men to invent a telegraph…and the last man gets the credit, and we forget the others."
It is precisely this combination of work, skill, intelligence and many helpful people along the way that allows surgeons to develop the extraordinary abilities that they possess. Those who would chose to distinguish themselves by implying or overtly stating that they are unique by virtue of some innate capability not possessed by others shows a lack of the humility, the absence being imbued with a true sense of blessing and good fortune. This ill-equips them to be compassionate and caring physicians.
In my life, I've been blessed to be helped and guided by many generous people. When I was in school, I had teachers who took a special interest in me and challenged me to follow my dreams. My pediatrician gave me advice all through high school that made the hardships of the educational process of becoming a surgeon tolerable. A fortunate encounter with a Plastic Surgeon during my 1st year of medical school planted a seed that would blossom with my attendance at the Mayo Clinic to train in Plastic Surgery many years later. The surgeons, nurses, orderlies, and attending physicians that I trained with made me the doctor that I am; and they are still teaching me. My parents, a very special family that acted as my surrogate family in the absence of my parents, and the US Military provided me with irreplaceable help and support. Without this assistance, my pursuit of my dreams would have been crippled.
Most importantly, I have my patients to thank for their role in making it possible for my dreams to come true. It is their trust and faith in me and my abilities as well as their belief in my commitment to their welfare that has made my life what it is today. They have provided me with the medium on which to learn many things. These lessons have been partly scientific and largely humanistic. For them I am eternally grateful and devoted. This indebtedness is what drives me to excel, working harder and harder to justify their trust.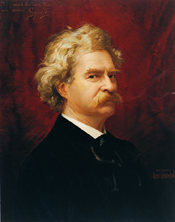 With that, let's talk about our upcoming activities on social media. Readers will begin to see frequent, if not daily quotes from Mark Twain. While there are more contemporary philosophers that could provide thought-provoking commentary, Mr. Twain's writings have the added benefit of being separated from us by enough time to provide a fresh perspective that has withstood a century of analysis. The plain truth in his words has special meaning by surviving in their relevance to our modern lives.
It is my honest prayer that by reading these quotes you will be inspired and that you will honor these principles by doing your part to change the world.
---
Dr. Brzowski is a Board Certified and highly experienced Plastic Surgeon that specializes in breast, body and facial procedures. Dr. Brzowski and his staff see patients in their Salt Lake City and Ogden, Utah office locations.